Arts & Gastronomy
GASTRONOMY
CHEESE, DID YOU SAY CHEESE?
Normandy is know for its 4 specialty cheeses : Camembert, Pont l'Evêque, Livarot and Neufchâtel. See how they are made, taste them, love them!
This tour can be arranged in different ways, depending on how much time we have and how much you love cheese, so just contact me so we can see what works best for you. A visit to a cheese factory and cheese tasting will be part of the tour.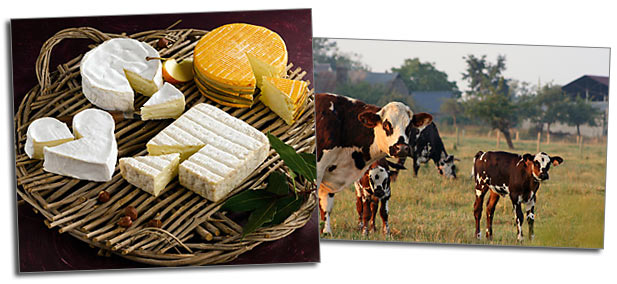 ---
CIDER AND CALVADOS
Apple Cider, but mostly Calvados, an apple brandy, 5 centuries of history behind a unique beverage produced only in Normandy. Let's visit a farm and understand how it is made, what makes it so special.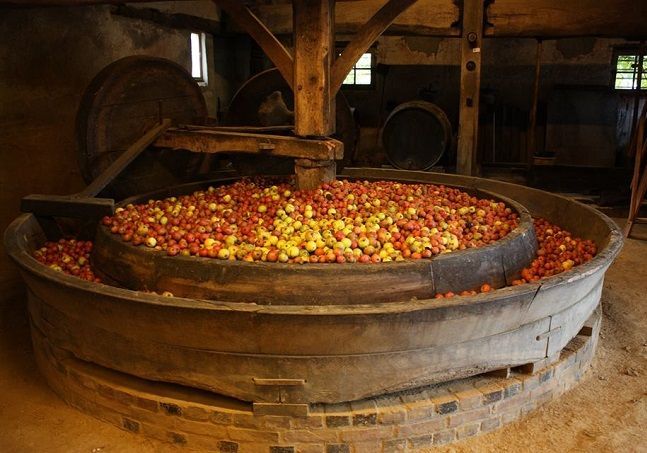 ---
OYSTERS
Normandy is also known for its oysters and we have the possibility to visit oyster farms and learn more as well as taste some of the best the region has to offer. Visit to an oyster park and tasting is on the menu.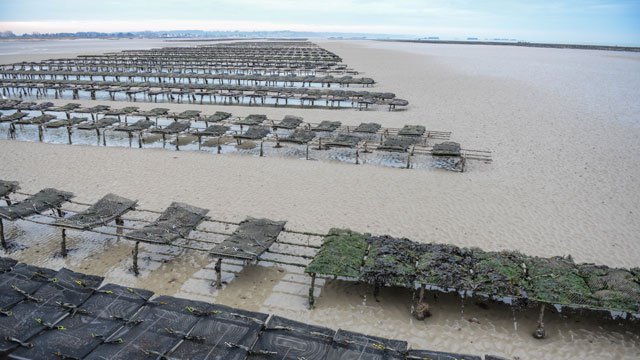 These tours can be totally customized and adapted to your preferences.
ARTS
According to Wikipedia : The arts refers to the theory and physical expression of creativity found in human societies and cultures. Major constituents of the arts include literature (including drama, poetry, and prose), performing arts (among them dance, music, and theatre), and visual arts (including architecture, ceramics, drawing, painting, photography, and sculpting).
Some art forms combine a visual element with performance (e.g., cinematography) or artwork with the written word (e.g., comics). From prehistoric cave paintings to modern day films, art serves as a vessel for storytelling and conveying humankind's relationship with the environment.
---
Normandy offers a variety of sites and possibilities that are arts related. From the Bayeux Tapestry to Monet, to name the most famous, it would be unfortunate not to consider the following sites :
- The Musée Christian Dior in Granville. The only museum in France to be dedicated to a couturier. You'll see there an annual thematic exhibition, plus an autumn-winter exhibition - "Une maison, des collections" - showing its permanent collections and its most recent acquisitions. Free access to the Gardens.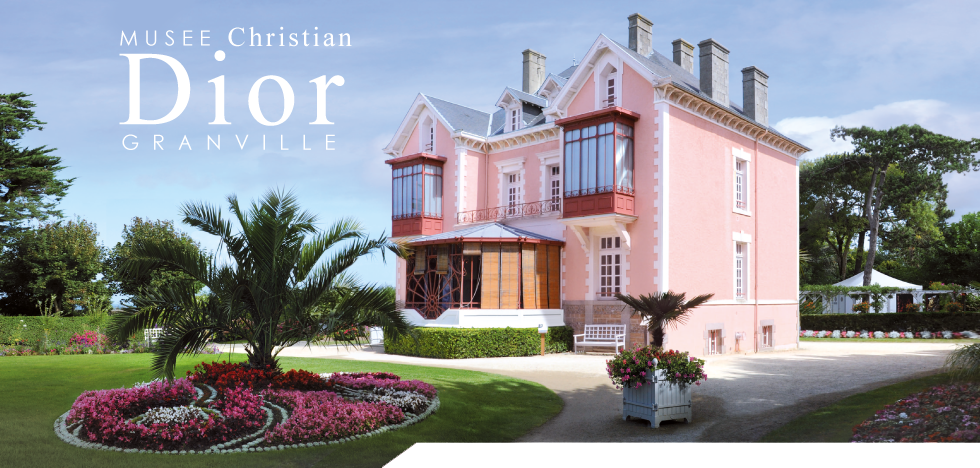 ---
- Avranches Scriptorial - Museum of the Manuscripts of Mont-Saint-Michel : the Avranches Scriptorial exhibits the precious manuscripts of the Mont Saint-Michel abbey, kept in Avranches since the Revolution. Learn about calligraphy, illuminated manuscripts, a museum dedicated to the art of writing and books. Il holds 3000 volumes from the Mont Saint Michel, 200 manuscripts written on parchment - the oldest going back to the VIII th century.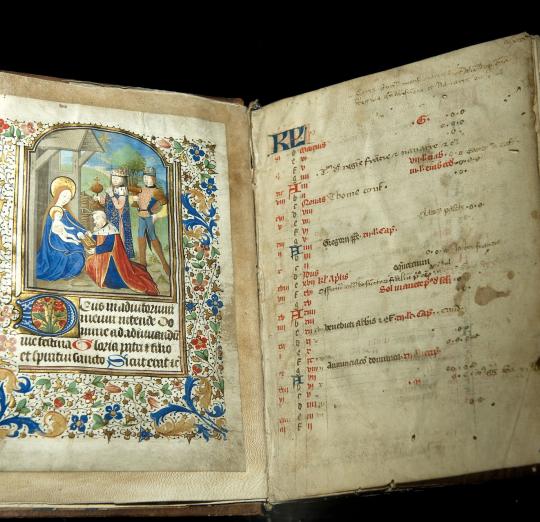 ---
- Villedieu les Poeles : the Copper Workshop and the Bell Foundry.
The copper, the emblem of a red thread through the history of the town. One the of the oldest workshops of Villedieu-les-Poêles in activity and open all year. You can admire and appreciate the gests and the techniques of the workers. To make your visit more enjoyable, the Copper Workshop knows how to combine to tradition and modernity. There is a 15 minute film that is projected onto a large screen at the beginning of the visit to appreciate all the past and contemporary techniques of this secular artisan craft.

A know-how of excellence for a fun and surprising visit ! In a very attractive workshop from XIX century, some traditional techniques of moulding with a base of clay, of horse manure and goats hair mixed with modern technology like analysing the resonance to check the sound of the bells. The new bells of Notre Dame in Paris were made here. At the end of the visit you can ring the bells with a mallet to create some melodies or listen to the range of little bells.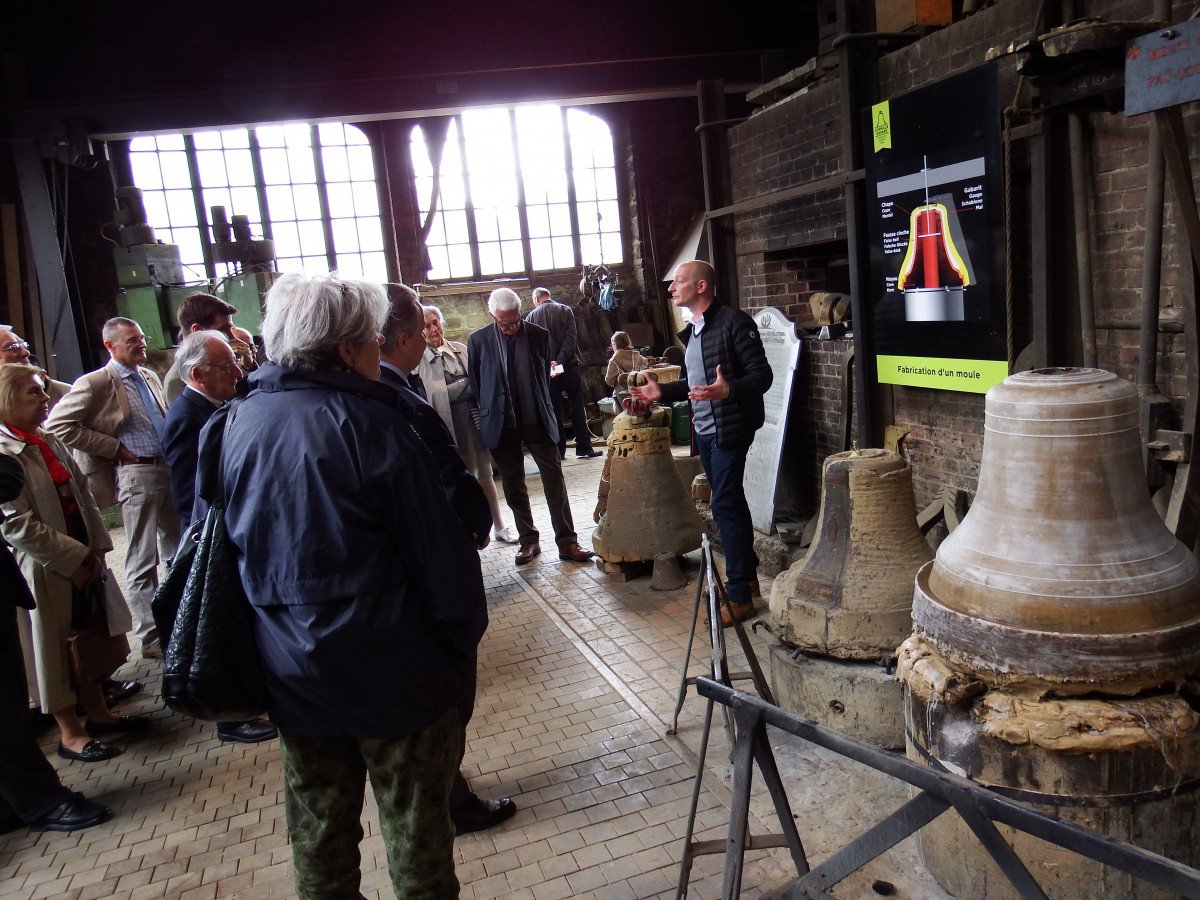 ---
- MAHB in Bayeux- A journey through the history of European art.
Housed in the Bishop's palace (11th - 18th Century), the MAHB offers a journey through the history of European art, from archaelogy to Modern Art.
Archaeological and ethnographical pieces, paintings, sculptures, engravings, drawings, photographs, porcelain and Bayeux lace...
---
- Musée des Beaux Arts et de la Dentelle d'Alençon
The Museum of Fine Arts and Lace is "Musée de France" certified and is steeped in over 150 years of history. In fact it is the successor to an initial museum that opened within the walls of Alençon Town Hall on 15 July 1857. The institution was founded to house a number of encyclopaedic collections together: paintings, a graphic arts collection, archaeology, a natural history collection, then ethnology, militaria and lace.
Today, the former Jesuits' college, built in the 17th century, provides a showcase for the museum's 25,000 or so exhibits.
The visitor route through the permanent collections takes in three departments: Fine Art, Cambodia and Lace.
Lace : Through a display of exceptional pieces belonging to the museum, the "La Dentelle au Point d'Alençon" association and the Mobilier National, the lace rooms tell the story of 350 years of Alençon Lace. This needle lace was dubbed the "queen of lace" at the first World's Fair in London in 1851.
Fine Arts : The painting gallery is organised as an encyclopaedic journey through the French, Italian and Nordic schools from the 15th to the 20th century. It begins with great religious and historical paintings, with important works by Giovanni Massone, Jean Restout, Philippe de Champaigne, Jean-Baptiste Jouvenet and Jusepe de Ribera, continuing with a selection of French official art, where visitors can see works by Charles Landon, Henri Fantin-Latour, Gustave Courbet and Eugène Boudin. The tour ends with a celebration of artists who were born in Orne or moved there, like Jacques-Edmond Leman, Jean-Jacques François Monanteuil, Gaston La Touche and Charles Léandre, as well as the painters of the Saint-Céneri school.
The graphic arts collection, boasting over 1,300 works of art ranging from the 15th to the 20th century, contains some remarkable exhibits. Donations, bequests and purchases have allowed the museum to build up this collection of rare and precious papers. Indeed, much of it was made possible by generous donors, particularly by the Marquis de Chennevières-Pointel (1820-1899), the first ever donor to the museum, and Horace His de La Salle (1795-1878).
Cambodia : A collection of objects from South-East Asia is an intriguing thing to find in Normandy. We owe it to Adhémard Leclère: this man from Alençon worked for the French administration in Indochina from 1886 to 1911. A former typography worker, he methodically studied the native people's culture: laws, customs, religions, history, languages and so on.
In turn an archaeologist, ethnographer, legal expert and historian, he never ceased to describe and accumulate valuable accounts of life in Indochina and particularly Cambodia during the colonial era.
After returning to Alençon, he donated his large collection to the museum. It features no fewer than 500 photographs, Buddhist and animist cultural objects, taxidermy specimens, and accounts relating to archaeology, ethnography and ritual.
This collection is one of the main reference points for research into Khmer culture.
---
Don't hesitate to ask if you would like to include one of these sites in a tour, especially if you have chosen to stay in Normandy for several days.