stay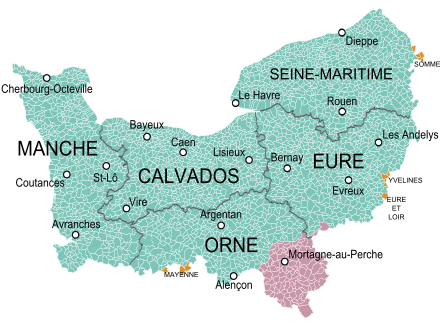 By fiquet-dominique On 31/07/2018
It is often difficult to pick the best place to stay. The first thing to be aware of when coming to Normandy is that it is necessary to be mobile of you plan to stay here several days, because you will find it hard to get around without your own car. Now, there are several options, you may want to spend a night in Rouen, followed by a night in Honfleur, then come to Bayeux for another night or two, and simply spend each night in a different location, close to where you have planned your daily visit. OR you can opt for the simple solution of staying in one place and in that case, the two best options are Bayeux and Caen, as both are central and will always be at most circa one hour and a half away from anywhere else.
Caen being a much larger city, it would seem to be a good choice. However things are never that simple. Lots of traffic, downtown becomes quickly crazy and the "périphériqu" (circle around the city) is congested at rush hour every morning and afternoon. Besides we are having LOTS of construction downtown with our tramway being changed to a new one, and it will not be over until end of 2019-2020. As a result, navigation in or around Caen is a nightmare most of the time.
Bayeux, on the other end, is a delightful little town, as charming as it gets, where everything is within walking distance, lots of pleasant restaurants, several hotels for all budgets, a great market every saturday morning, old buildings with a lot of history, many stores to indulge in shopping.
Still unsure? Before you decide, always make sure you check the map carefully and the distances, not just how far apart the places are in miles, but also in hours of driving.